QUINTUS*GFE
belgian warmblood, Bay, 1m67, 30 years
He has proven on competition the value of his exceptional pedigree. He passes his model with chic, blood and great locomotion and is more suitable for mares with size.
Chic - Locomotion - Scope
---
Stud fees
Breeding guide program
Frozen semen
Booking fee : 350 €
Pregnancy fee : 750 €
Prices above do not included VAT
Pedigree
PAVAROTTI VAN DE HELLE

PILOT

PILATUS

GRATIA

DIXI

DIREX

ARABELL

OPALINE DES PINS

GARITCHOU x

NIKOU x

MARITCHOU x

JASMINA

ALME

BRITT
▶ Licensed Stud-books : SF, BWP, AA
What to remember : Amazing pedigree and results!
What he passes : He passes chic, blood and great locomotion.
Crossing grades (from 1 for a little to 5 for a lot):
SIZE : 3 LENGTH : 3 CHIC : 5
BLOOD : 5 STRENGTH : 3 BONES : 3
PAX Characterization

Those information should help you to a first sort and then should be completed by the PAX Graphique

Olympische finalist en broer van de Olympische Kampioen Jus de Pomme! Hij geeft chic , beweging en een goede techniek !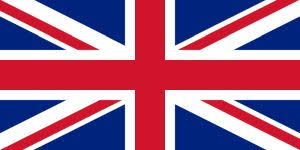 Pedigree
▶ Pavarotti van de Helle, "Elite Ambassador" BWP, Sire of winners in the 3 disciplines:
- In Jumping: Quirinus B, international winner with J. Bobik, Siracuse de la Bastide with D. Dobson, Rex van het Goteringenveld CSI3* - ISO 159, Seconda van de Helle, CSI, Quella van Eversluis, CSI, Raconda van of Helle, CSI, Volare van de Bunte CSI5* - ISO 167…
- In Dressage: Paganini, winner in Dressage World cup with J. Devroe, 41th in the 2008 WBFSH ranking, Belgium Champion, Quavarotti van de Helle, CDI, Ramazotti van de Heide, CDI - IDR 145, Quibana van de Helle IDR 148, Piccuni Gay Z IDR 131.
- In Eventing: Reaonka A, winner CIC in Waregem, Peper Anne, 5-year-old Champion in Germany…
▶Opaline des Pins is an exceptional brood mare, dam of several international champions: Jus de Pomme, Olympic champion in Altanta and Champion of Germany in 1996 with U. Kirchhoff
Magister, winner in CSI5* with F. Mathy Jr
Richebourg, winner in CSIO with J-C. van Geenbergue, ISO 158
Shogun II winner in CSIO with Eric Navet, CSI5* - ISO 184
Tresor d'Opaline, CSI5* - Beijing Olympic Games with J-C. van Geenbergue
Topaline CSI and grand dam of PETRUS DE BRANDEGEM*GFE
▶ Jasmina, dam of :
Naiade des Pins, dam of Help Davier, CSI2* - ISO 141
Quistria des Pins, dam of Jah's Diamant, CSIO with Peter Devos - ISO 167
Visa d'Olbiche, CSI2* - ISO 143(98)
Asta d'Olbiche, dam of Faon d'Olbiche, CSI2* - ISO 146, Major d'Olbiche, CSI2* - ISO 140
▶ Britt, dam of :
Indian Tonic, CSI5* - ISO 162
Onze de Trèfle, CSI4* - ISO 157

Performances
▶ International winner with JC van Geenberghe, he was 10th into individual at the Olympic Games in Beijing.
He took part in the European Championships of Donaueschingen and Mannheim.
Winner Nations Cup CSIO5* in Helsinki, 2nd CSIO5* in Lumen, CSIO4* in Copenhagen, 3rd CSIO5* in Dublin, La Baule and Rome, 6th CSIO5* in Aachen, Hickstead and Rotterdam,
Winner 6 barres class CSIO5* in Dublin; 2nd 6 barres CSIO4* in Hanover
Winner GP CSIO5* in Dublin, CSI4* in Vilamoura, 4th GP CSI-W in Moscow, 4th GP CSI4* in Bourg en Bresse, GP CSIO5* in Gijon, GP CSI-W in Oslo, 5th GP CSI5* in Deauville…
Offspring
▶ Ambassador "Elite" BWP.
He has several good winners at the national and international level: Quevara van de Vlierbeek won a 145 class CSI2 * in Kristiansand, was 8th GP CSI3* in Lillestrøm and won a 145 class CSI2 * in Aarhus with Fredrik B. Seim, Wimpie d'Amour, CSI in Switzerland, Whisper, Waldfee Infante, Ufita, Breezer van de Stockheide, Amber van de Schegelhoeve, Boheme van de Ganzenakker, Beligne Vd Watering, Carte blanche, Bloesem Vd Zilverenhoek CSI2*, Equina Vd Buitenheide, Ufita, Boemerang vh Ganzenhof are all good winners in CSI.
▶ His son Epilot van de Moskifarm, is winner in hunter.
▶ Dallas La Chesnais is supreme French foal Champion in St-Lô