NORMAN PRE NOIR
Selle Français, Grey, 1m72, 22 years
This spectacular son of Carthago who is built like a sire stands out with his power, his elasticity, his mindset and his respect. Year after year, the quality of his offspring confirms itself. A concentrate of strength now well tested on his offspring.
---
Stud fees
Breeding guide program
Frozen semen :
Booking fee : 350 €
Pregnancy fee : 750 €
Prices above do not included VAT

Pedigree
CARTHAGO

CAPITOL I

CAPITANO

FOLIA

PERRA

CALANDO I

KERRIN

FARANDOL III

TRESOR DE CHEUX

GRAND VENEUR

COROLYS

PETITE NOBLESSE xx

SKYLINER xx

ROYAL INHERITANCE xx
▶ Licensed Stud-books : SF, KWPN
Crossing grades (from 1 for a little to 5 for a lot):
SIZE : 4 LENGTH : 5 CHIC : 3
BLOOD : 3 STRENGTH : 5 BONES : 4
PAX Characterization

Those information should help you to a first sort and then should be completed by the PAX Graphique

Afkomstig van een 5* moederlijn, sprong deze Casall zoon zich in 2017 zelf in de kijker met geweldige prestaties op het hoogste niveau!Afkomstig van een 5* moederlijn, sprong deze Casall zoon zich in 2017 zelf in de kijker met geweldige prestaties op het hoogste niveau !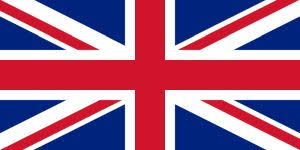 Pedigree
▶ Carthago, great international performer with Jos Lansink, winner GP in la Baule, 11th of the Olympic Games in Atlanta, 20th at the Olympic Games of Sydney, 8th of the European Championships in Hickstead and finalist of the World Cup in Göteborg.
10 years ranked in the WBFSH stallion ranking, 2nd best Sire in 2010 with Cash 63, 7th best sport horse in 2010, VDL Groep Cannelina, Cicero Van Paemel, Carmena Z, Coltaire, Catwalk Z, Cobra, Colman, Crown Z, Cartani, Codex, or Castleforbes Cicely, Old Chap Tame, Milano de Flore, Matahari Mail, MYLORD CARTHAGO*GFE, Looping D'Elle…
▶ Farandol III, finalist from 4 to 6 yo - ISO 147, dam of:
Quorioso Pré Noir (KANNAN), French Champion with T. Anciaume, CSIO - ISO 167
▶ Petite Noblesse, dam of
Ottentik'Nobless, good eventing winner - ICC 130
▶ Royal Inheritance is coming from a thoroughbred damline which produce several good winners in horse race and steeple chase.
Performances
▶ ISO 153
▶ Finalist at 4 and 5 yo French Championship, he was international winner at 7 yo.
▶Good international CSI 2 and 3* winner with Olivier Jouanneteau and Olivier Guillon, winner GP 1m45 in le Touquet, 4th GP 1m45 CSI2* in Boissière and 8th in Compiegne, 9th GP in Le Touquet, 9th CSI4* in Chantilly, 9th GP CSI2* in Fontainebleau, GP CSI2* in Moorsele
Offspring
▶ His first offspring start to shine at international level.
- In Jumping: Bibici, French Champion at 4 and 5 years old, 4th GP CSI4 * in Rouen - ISO 153 with G. Cottard, Top Class du Plessis CSI3 and 4* - ISO 153 with A. Deroubaix, Borman de Flavigny CSI2* - ISO 141, Be on the Top du Lys CSI2* - ISO134, Double Lu - ISO 133, Eole de la Motte L ISO 130, Apollon Vertefeuilles IPO 145, Ascona du Cèdre ISO 133, Ality du Phaël, CSI2* - ISO 131, Tip Top d'Aix ISO 140 - 2017 European Junior Championship with C. Gras, Tandème ISO 140...
- In Eventing: Tharita de Frières ICC 143, Veneto des Sources ICC 143, Canon St Martin, Atlas d'Harreville…
▶ Gucci de Courcel sold 38,000 euros at Elites Fences auction in 2019.