JO 2016 : a new Record for GFE
In this final stretch to the Olympic Games, 75 riders and horses have been selected to represent 27 different countries for the next Olympic Games in Rio. Regarding pedigree, GFE reach a new record as 12 horses are descended from stallions of its catalogue !
It is no suprise that CORNET OBOLENSKY is on top with 6 offspings selected :
• Cannavaro (Cornet x Florestan) and Matias Albaraccin for Argentina
• Cornet du Lys (Cornet x Champion du Lys) and José Maria Larocca for Argentina
• AD Cornetto K (Cornet x Calido) and Doda de Miranda for Brazil
• Cornado NRW (Cornet x Acobat) and Marcus Ehning for Germany
• Cornet 36 (Cornet x ars vivendi) and Daisuke Fukushima for Japan
• Clooney (Cornet x ferragamo) and Martin Fuchs for Switzerland

The second place belongs to FOR PLEASURE with no less than 4 products : Fit For Fun, Flora de Mariposa, Ornellaia et Barron.
KANNAN is well reprensented in every Championship and has 3 offsprings who will compete :
• Quabri de l'Isle (Kannan x Socrate) et Pedro Veniss for Brazil
• Quorida de Treho (Kannan x Tolbiac des Forets) et Romain Duguet for Switzerland
• Nino des Buissonnets (Kannan x Narcos) et Steve Guerdat pour for Switzerland

Follow several stallions with 1 or 2 offsprings and we will expecially pay attention to :
• Yajamila daughter by LUX Z (x Daimler) et Henrik von Eckermann for Sweden
• U watch by PRESIDENT (x Nabab de Reve) et Manuel Fernandez Saro for Spain
• Zirocco Blue by MR BLUE (x Voltaire) et Jur Vrieling pour for Holland
This totalof 12 horses is historical and would have been amounted to 14, had it not been with the injuries of Codex One (CONTENDRO) for Christian Ahlmann and Jordan II (AIR JORDAN) for Rodrigo Pessoa.

We are now at D-4 and those 31 Olympic Games look exciting. Save the date, Jumping will take place from August 14th to 19th, Eventing and Dressage from 9th to 15th.
Some Nations are favorites and look particularly strong as well as some individuals like our current Olympic Champion… wait and see !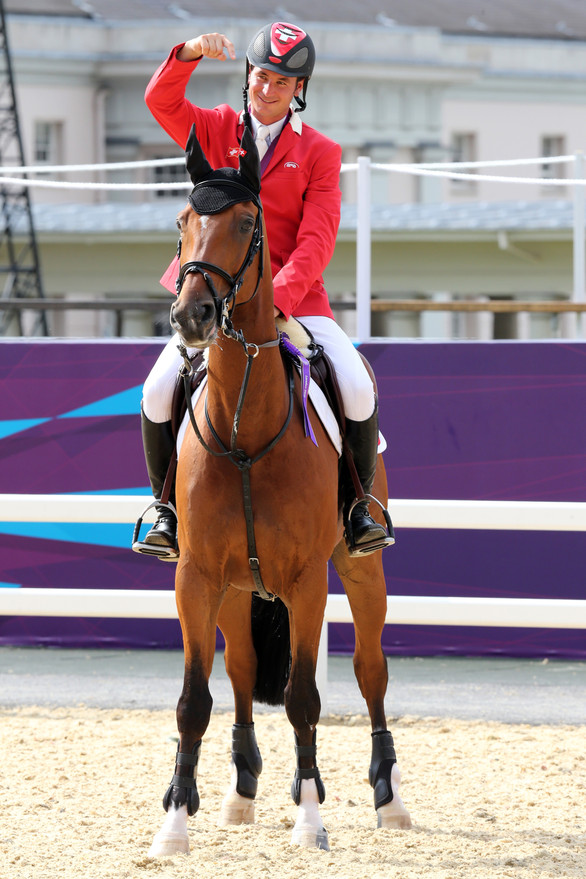 Nino des Buissonnets by KANNAN from Switzerland