KANNAN International Festival!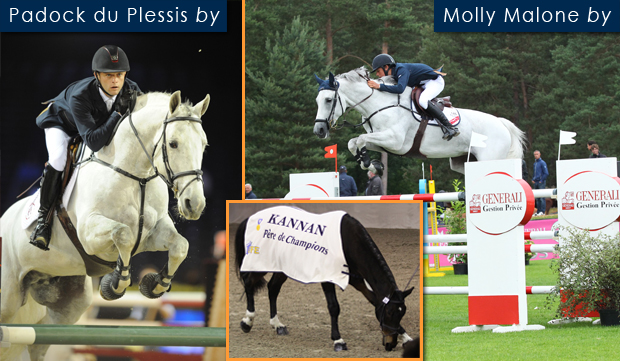 To illustrate our section « proof by the results » and after the victories of Codex One (CONTENDRO I) in the legendary Grand Prix of Aix-la-Chapelle and Valkenswaard, it's KANNAN that « let guns do the talking » last weekend by ranking 11 of its products in the main competitions of the weekend, with riders from 6 different countries.
Weekend anthology:
In the Dublin CSIO 5* : Clearround in the Nations Cup with T. Anciaume, Padock du Plessis (KANNAN) finishes 3rd in the Grand Prix, won by Bertram Allen with Molly Malone (KANNAN) … ! It should be noted that Molly Malone realizes a very nice double in CSIO GP after its victory at the beginning of the season in Lummen.
In the Munster CSI 4* : Nino des Buissonnets wins the Grand Prix with Steve Guerdat.
In the Bratislava CSIO 3* : Piccobello du Val de Geer (KANNAN) is clearround in the Nations Cup with Jordan McPherson.
In the Verden CSI 2* : Reskiou de la Roque (KANNAN) finishes 5th in the Grand Prix with the Italian E. Camilli.
Add to that, the victory of Stardust Quinhon (CALVARO) and S. Delestre in the GP of the CSI 3* in Beervelde ; the victory of Ohlala (ORLANDO) in Beervelde and good results of the offsprings of CONTENDRO I, AIR JORDAN, FETICHE DU PAS … And it is another weekend that proves the quality of the GFE stallions by the results of their progeny!