GFE YOUNG SQUAD IN THE FRENCH CHAMPIONSHIP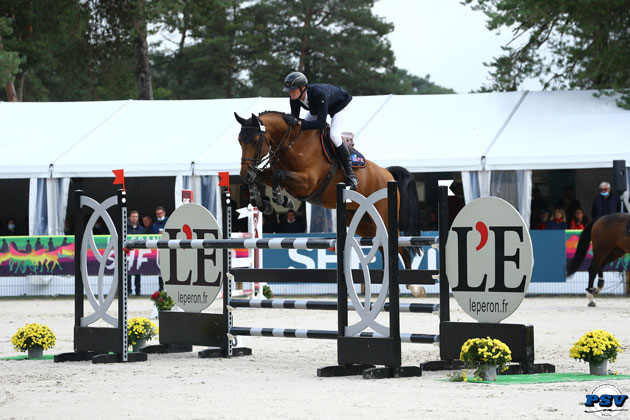 EIFFEL DE HUS*GFE

We have had 5 young stallions qualified for the French Championship in Fontainebleau and they all distinguished themselves !

GWENNDU DE KERGANE has been clear during the whole season and our 4 yo stallion has shown his qualities during the final ! Take a look at the video below :
PETRUS DE BRANDEGEM is the son of UP TO YOU. He has finished 10th of the 5yo Championship, showing scope, carefulness and energy. He has been licensed by the Selle Français studbook with the best mark from the judge !
FALKO DE HUS was also finalist the sunday and finished his Championship at the 25th rank. He is definitely looking like his sire Baloubet du Rouet and we will see him in the big sport !
In the 6 years old Championship, EIFFEL DE HUS did 4 clear rounds in the French Championship for 6 years old finished 14th while our Chacco Blue son : EDEN DU ROUET was also finalist.
We are really excited about our 5 young stallions wich were all of them especially looked after during the finals.


PETRUS DE BRANDEGEM*GFE


FALKO DE HUS*GFE
EIFFEL DE HUS*GFE