GEMINI - GEM TWIST - the Video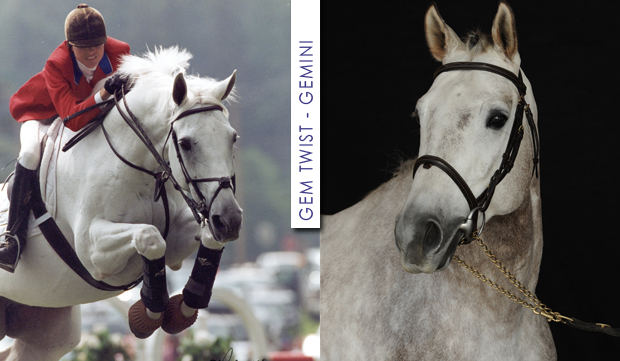 Gemini, the clone of Gem Twist, former legend of the equestrian sports, has arrived at his stud for the 2014 breeding season.
Gemini carries Thoroughbred genes that have proved their worth in Show-Jumping with 3 generations of offspring who performed at top level : Gem Twist, Good Twist and Bonne Nuit.
His genetic interest is unquestionable for the production of sport horses as well as for anyone willing to diversify the bloodlines of their stock, and this is exactly why we recruited him.
Gem Twist finished 4th at the Stockholm WEG, and won a double silver medal behind Jappeloup at the Seoul Olympic Games. He is also the winner of several Grand Prix, and was crowned 3 times Horse of the Year with 3 different riders !
Have a look at his video by clicking below: