CSI3* of Mannheim under the colors of CONTENDRO I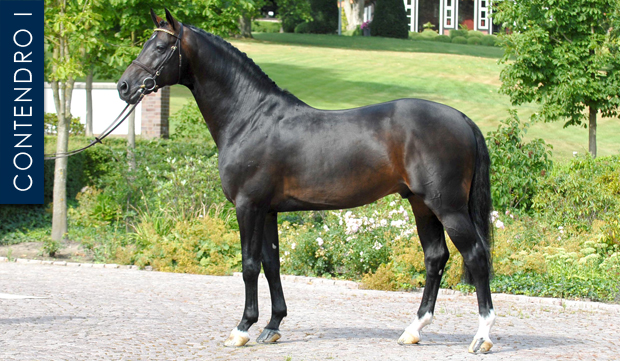 CONTENDRO I's offspring confirms his ranking as 1st German stallion and world's #10 stallion!
During the CSI 3* in Mannheim (GER), Comtessa, ridden by Griese Henrik, easily wins the Grand Prix, more than one second ahead of the 2nd of the ranking!
In this Grand Prix, 2 other children of our stallion finished on the doorstep of the jump-off with one fault each other:
Codex one with Christian Ahlmann
Conte Couleur and the Danish rider Lars Bak Andersen
The day before, 3 of CONTENDRO I's offspring were ranked in the 150 heigh level class:
Corenso ridden by Ferenc Szentirmaifor UKRAINE,
Contendra 22 ridden by Bliss Heersfor USA,
Codex One & Christian Ahlmann for GERMANY.
The young 8 yo Curt 13 by CONTENDRO I was also qualified for the jump-off in a 155 high level class.
With 6 progeny ranked in the major classes and the victory in the Grand Prix, CONTENDRO I'offspring did a great festival and confirms his status as a top star!
Have a look at his video by clicking below: