2 Contendro offspring in the 2015 German squad!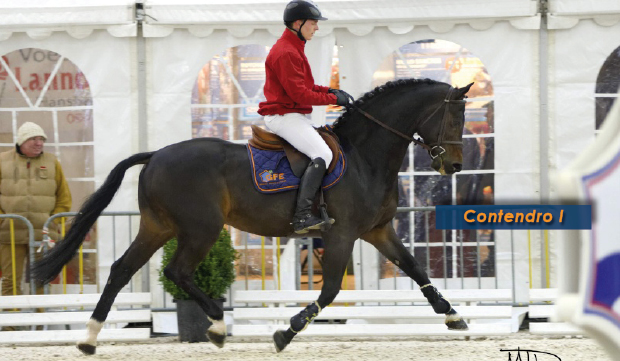 The German coach Otto Becker has selected his squads for 2015 European Championship in Aachen this summer and the Nations Cup.
8 riders and 10 horses have been selected in the Championship-squad and 2 horses are by CONTENDRO I : Codex One and Conthendrix.
Christian Ahlmann/Codex One,
Ludger Beerbaum/Chiara,
Daniel Deusser/Cornet D'Amour and First Class van Eeckelghem,
Hans-Dieter Dreher/Embassy II,
Marcus Ehning/Cornado NRW,
Marco Kutscher/Liberty Son,
Meredith Michaels-Beerbaum/Fibonacci
André Thieme/Contanga and Conthendrix
This selection proves the Contendro #8 rank in the WBFSH ranking and the good performances of his progeny.