Air Jordans offspring excelled at Cagnes/Mer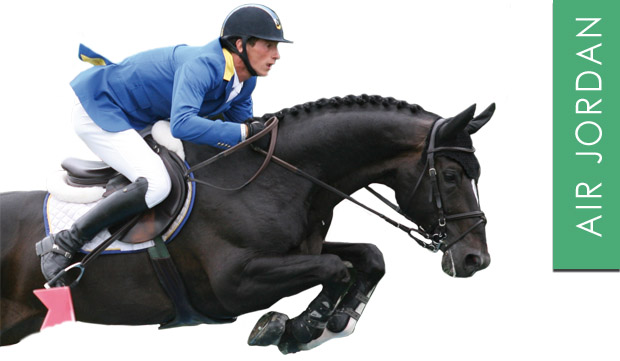 During the South East French Tour, the son of our stallion AIR JORDAN, Armani Van Overis, 7 y.o. vice-Champion in 2012, did very well during the CSI 2*, finishing 2nd of the Friday qualifier and 2nd of the 1,45m level Grand Prix on Sunday.
Australia, a filly by AIR JORDAN who came 3rd in the 5 y.o. National Championship in 2011, proved very regular on this tour. At 8 years old, she is ranked in every 135 and 140 class she competes in, and also finishes 2nd of the 1,40m level Grand Prix.
14/04/2014
-
AIR JORDAN*GFE